What is Water Damage Mitigation? In short, it is the process of restoring your home from the damage caused by water. Water damages include rotting of wood, growth of mold and bacteria, and rusting of steel. Composite woods can also be affected, and some materials can delaminate. Regardless of the source, it would be best if you dealt with water damage mitigation. Here are some of the most important steps to take in Water Damage Mitigation.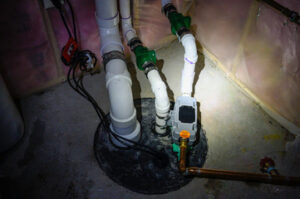 Hiring a water mitigation company to help with your flood cleanup is an essential step after a flood. Water Damage Mitigation specializes in cleaning and drying damaged properties. Moreover, they are trained to identify the damage's causes and extent. Water mitigation companies can also provide helpful hints for identifying water damage in your home and selecting the right water mitigation company. You'll be able to save hundreds of dollars if you hire a mitigation company's services.
You should assess the damage to your home. While you may fix small leaks, flooding of floors and walls require professional assistance. A mitigation company will make sure that your home is ready for water mitigation equipment. Water mitigation companies will be able to make preparations for the necessary equipment. After the water mitigation process begins, your insurance company will reimburse you for your expenses. Contact your insurance company to find out if your home insurance policy covers flood damage.
Another step in Water Damage Mitigation is to assess the damages. Identify the source of the water and make repairs as soon as possible. The longer the water is allowed to sit in a home, the greater the damage it will do. It can damage the floors, walls, furniture, and even electrical systems. Further, it can also cause unsanitary conditions. And even after water damage mitigation, the home may become mold-prone.
Upon removal of standing water, homeowners must begin drying their homes. To do this, water mitigation professionals use diagnostic tools such as moisture meters to check the dampness level of the affected area. Then, they set up powerful equipment such as dehumidifiers, air scrubbers, and high-speed fans to remove excess moisture from the building. Water mitigation specialists use the right equipment to maintain the right humidity levels to avoid further damage.
Having an emergency spill/pipe repair kit handy is critical for minimizing the impact of water damage. The contents should be kept in easily accessible locations for the maintenance and engineering departments. A sample water damage mitigation kit might include a copy of the water damage mitigation plan, plastic sheets to protect electronics, and wet vacuums. Water damage mitigation is crucial in the event of an emergency, so take the time to plan accordingly. If you're considering a water damage mitigation plan, consider these steps to minimize your risks and reduce your expenses.
After assessing the extent of the flooding, water mitigation experts remove all standing water, clean up ruined items, and salvage what is salvageable. This is vital as dirty water can cause various odors and stains. A remediation company will clean up the water and remove debris so that mold and mildew won't spread on the property. Depending on the size of the damage, they can also install special equipment to mitigate the smell and prevent mold.
A water mitigation crew will follow industry standards for the cleanup of water damage. Clean water is usually clean water. Grey water, on the other hand, is more complicated. It could come from a backed-up sump pump, a ruptured disposal line, or a leaking washing machine hose. This type of water contains dangerous chemicals and pathogens. Water mitigation experts must be able to dispose of it properly. A category 3 water source will require specialized equipment, products, and training.
A water mitigation crew will clean up the debris and identify salvageable materials. During the cleanup process, they will disinfect the affected surfaces. In addition, they will tear out any affected materials and evaluate them for repair or replacement. Finally, they will ensure the interior humidity levels are normal. When the water mitigation project is complete, the restoration company will return the home to its pre-water damage state. You will be amazed at the results! It is easy to see why water damage mitigation is so crucial in the restoration process.
Water damage mitigation is important in restoring your home after a disaster. It will help minimize the damage done by water, prevent mold, and rebuild the property. A water mitigation plan will save you money and ensure that you have a safe home for your family. In addition to minimizing the damage caused by water, you'll also ensure that your belongings are safe and secure. You must take immediate action in the event of a water damage emergency, so call a water mitigation company today.